5 BEST and WORST THINGS ABOUT BEING A CREATIVEPRENEUR
It's been ONE WHOLE YEAR since I QUIT MY JOB!!!!
I can't believe it, but time surely flies. IT'S MY #TAPIVERSARY!!!!! Yes, I'm calling it that. You will deal.
A little over 365 days ago, I sat quietly in front of my laptop, in a painfully vanilla covered office, typing my resignation letter. I remember briskly walking over to human resources in my favorite shiny red penny loafers and telling the director, "I HATE THIS F*CKING PLACE! I'M OUT !!"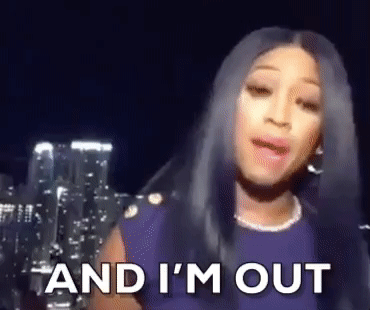 SIIIIIKE, of course I didn't do that, LOL. Coming down to the end, I really hated my 9-5 gig, but I wasn't about to lose my marbles or be disrespectful. Anyways, I've told the story before so you can check it out on my youtube. But I will say that I feel extremely, JOVIAL, GRATEFUL, AND INSPIRED. I took the leap of faith that I always knew I would have to and I've just kicked into over drive with what I was doing before: vlogging, hosting, creating content and even adding cool new things like THIS BLOG. I've been able to travel 11,000 miles across the world, keep clothes on my ass, food in my stomach and maintain my standard of living. No, I'm not rich...YET, but I haven't had to sell my kidney or my hot pocket, sooo....yeah, imma celebrate! Hell, I even did a whole photoshoot (check out the behind the scenes vlog). I have plans to pour it the frig up this weekend with brunch with my franzzz and to really take this moment in. I'm not good at that. Usually when I achieve something, I'm just quickly looking to the next goal, but NOT this time. I'm celebrating the journey, the lows (ohhhh man Scotiabank freezed my card that one time for not paying my credit card bill LOL) and the highs!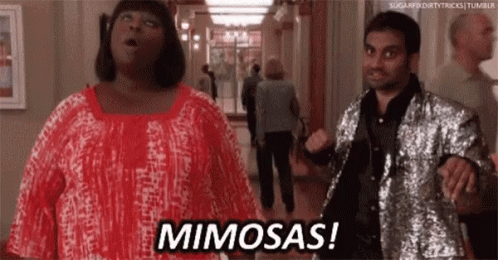 Working for yourself, especially in the creative field can be a r̶o̶l̶l̶e̶r̶c̶o̶a̶s̶t̶e̶r̶ ̶r̶i̶d̶e̶,̶ ̶b̶a̶t̶t̶l̶e̶f̶i̶e̶l̶d̶,̶ ̶s̶p̶i̶r̶a̶l̶ ̶i̶n̶t̶o̶ ̶d̶e̶p̶r̶e̶s̶s̶i̶o̶n̶,̶ unpredictable. I could talk about it all day, but you probably gotta go grocery shopping or skillfully view your new boo's ex on insta without double tapping, soooo here's my list of 5 bright and shiesty parts I experienced working for myself this past year.
1. PEOPLE ASSUME YOU WORK FOR FREE
For some odd, annoying, stupid arse reason, people think that as a vlogger/blogger/social media bad ass, I wanna work for cupcakes, popularity, meatloaf, quality stamps...ANYTHING BUT MONEY. I find myself constantly having to explain WHY what persons like myself do has value. Explaining how many HOURS are dedicated to the work. Explaining that I have to pay other people too. Explaining that I can't put exposure and/or meatloaf in my gas tank. Explaining that exposure won't stop Scotiabank from calling me. Does it sound like I'm ranting? If I do, it's only because it's so damn annoying! Non creativepreneurs out there, I think I speak for all of us when I say, treat what we do as you do any other profession- assume that you have to pay for services rendered and time spent. It's really simple.
2. I CAN WORK LIKE THE VAMPIRE THAT I AM
Sweet, sweet, flexibility! Some people may see me on the gram eating breakfast at 1:00pm in the day, but that's only because I'm usually up until 5:00am working! In fact, I'm finishing this blog post at 3:05am...and I LOVE IT! I've never been a morning person and I've actually read articles online that suggest some people's brains work better at night. DAS ME!
I DREADED having to be to work at 9am, day in and day out like a robot. Mind you, I still have to get up early at times- for paying jobs and meetings, but when I don't I get to work at my own pace and time that's more creative and comfortable for me...that's priceless for me.
3. PEOPLE THINK YOUR WORK IS ALL PLAY
Now, I will say, that perhaps, social media influencers may be to blame for this. After all, we spend hours carefully posing, editing and posting pictures that are aesthetically pleasing. Perhaps this constant display of these picture perfect images give people the wrong impression. Well let me spill some tea: I AM NOT LIVING IN A VACATION, I'M NOT ALWAYS PHOTO READY (right now my wig is flung somewhere in the corner and two zits are having a conference on my forehead), I'M NOT ALWAYS CHILLIN' BY THE POOL WITH PERFECTLY TONED ABS. Get my point? Creativepreneurs spend A LOT of time; perfecting their craft, studying, editing, shooting video, shooting photos, reading emails, having meetings that could have been emails, creative directing, budgeting, creating proposals and the list goes on and on. I'd say that I've actually worked more hours since quitting my job.
4. PEOPLE CAN'T SEPARATE YOUR CREATIVE PERSONALITY FROM YOUR BUSINESS
Yes, I make videos where I say BULL CACA 10 times and I tell crazy dating stories and I post fire arse bikini photos on instagram. But, baybeeee when I walk into a boardroom, I'm in business mode. I'm here to be respected, to give respect and to get my coins and leave! Just because my brand is one that some consider comedic and fun, it doesn't mean I'm less able to conduct my business and I def don't joke around when it comes to that.
5. I get to be me- 24/7
This is the very best part. :) Some people think that others don't wanna work 9-5s because they don't like authority or that they are lazy etc. For me, quitting my JOB had NOTHING to do with THAT. The truth is, even though I quit a standard job, I'm still working for others technically: after all, I do provide sponsored content for brands and so I still have to answer to someone! Not only was quitting my day job about being in a field that I love but also about no longer being made to feel like a "weirdo" because of my non traditional (I guess) work style, learning style, dress style etc. I remember once being sent into HR for wearing ankle pants and vnecks. #SorryNotSorry I'm NOT A FAN of 3 piece suits and stockings. *shrugs*
All in all, the good outweighs the bad and I have NEVER had any regrets or doubts about my decision. I'm thankful to God for this year and also to YOU for supporting my vlogs, blogs and brand. I know this is only the BEGINNING of great things to come..... :)
Photo Credit/Photographer: www.bykenzi.com/
Styling: www.shopthecc.com/
#beingacreativepreneur #beinganentrepreneur #beingagirlboss #girlboss #girlbossbloggers #Bahamasblogger #caribbeanblogger #Caribbeangirlblogger #caribbeanvlogger #Bahamasvlogger #becominganentrepreneur #iquitmydayjob #howtoworkforyourself #badassbloggers #girlbossestofollowoninstagram #fulltimeblogger #beingasocialmediainfluencer #bestpartsofworkinginsocialmedia #worstpartsofworkinginsocialmedia #blackgirlblogger